The different forms of art
Expressing Yourself Through Visual Art
THE FIRST ART, ARCHITECTURE
Architecture, designing spaces, and constructing buildings, alone, involve several different arts and crafts. Through its forms and structure, it expresses the culture of its authors.
THE SECOND ART, SCULPTURE
Long associated with painting, a sculpture is one of the major arts of sculpting forms rich in beauty. It gives shape to the material by removing and adding volume to it.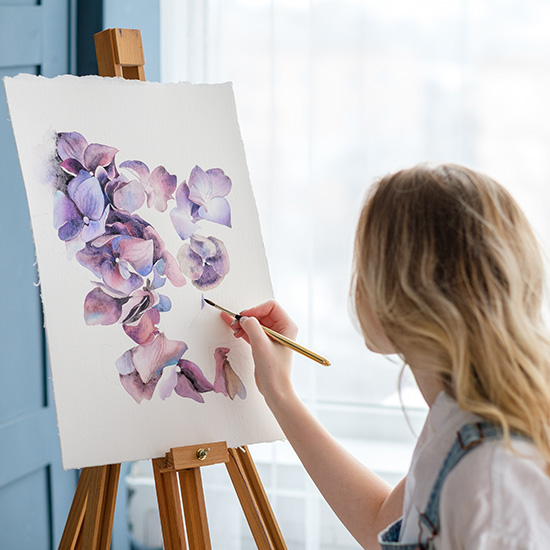 Often cited first in the visual arts, painting is its representative by excellence. In the same way that a palette and a brush symbolize the visual arts.
In general, before selling a work of art you should know its value. There is no exception to this rule. Added to this are questions of origin and authenticity, among others. While a simple visual examination is often sufficient, the valuation of certain works of art may require more in-depth investigative work. In order to estimate a work of art, it is, therefore, necessary to call on specialized professionals, called "experts". Paintings, sculptures, drawings, etc., it is quite possible to have your works of art estimated online, on sites like Mr. Expert, by sending photos.
Artistic movements
Genres, styles, and movements of contemporary art
Appearing on the walls of buildings in the city of Philadelphia in the late 1960s, contemporary public art, or "street art" or "urban art", does indeed belong to the contemporary art movement. In the sense that it is indeed an art produced after the Second World War, succeeding modern art which corresponds to the period from 1850 to 1945.
Mainly visual, it uses public infrastructure as support. It goes beyond the boundaries of what has been considered art, in classical and modern conceptions. Because of its unconventional character, the line that separates street art from territory marking (tag) and vandalism is blurred.
Online art market and exhibition
A new way to touch, acquire or sell
Professionals, individuals, art lovers
Why protect your collection
Museums, art auction houses, art galleries, artists, collectors, or simple art lovers, remember to protect yourself. A place where several works are grouped together (especially by famous masters or artists) is more exposed to the risk of theft and vandalism. Art insurance is taken out like any other type of insurance, after providing documents proving the value of the parts that make it up.
Estimation of paintings, drawings, sculptures, design…